Training Programs

INTERNSHIPS
---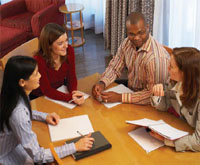 Alabama:
Birmingham – Birmingham VA Medical Center Consortium
Tuscaloosa – Tuscaloosa VA Medical Center
Tuskegee – Central Alabama Veterans Health Care System
Alaska:
Anchorage – Alaska VA Healthcare System & Regional Office
Arizona:
Phoenix – Phoenix VA Health Care System
Prescott – Northern Arizona VA Health Care System
Tucson – Southern Arizona VA Health Care System
Arkansas:
Fayetteville – Veterans Health Care System of the Ozarks (VHSO)
Little Rock – Central Arkansas Veterans Health Care System
California:
Loma Linda – Loma Linda VA Medical Center
Long Beach – VA Long Beach Healthcare System
Los Angeles – VA Los Angeles Ambulatory Care Center
West Los Angeles – West Los Angeles VA Healthcare Center
Northern California – VA Northern California Health Care System
Palo Alto – VA Palo Alto Health Care System
San Diego – VA San Diego Healthcare System
San Francisco – San Francisco VA Medical Center
Sepulveda – Sepulveda Ambulatory Care Center
Colorado:
Denver – Rocky Mountain Regional VA Medical Center
Grand Junction – VA Western Colorado Health Care System
Connecticut:
Newington – Greater Hartford Clinical Psychology Internship Consortium
West Haven – VA Connecticut Healthcare System
Delaware:
Wilmington – Wilmington VA Medical Center
District of Columbia, Washington, DC:
Washington – Washington DC VA Medical Center
Florida:
Bay Pines – Bay Pines VA Healthcare System
Gainesville – North Florida/South Georgia Veterans Health System
Miami – Miami VA Medical Center
Orlando – Orlando VA Medical Center
Pensacola -Gulf Coast Veterans Health Care System
Tampa – James A. Haley Veterans Hospital
West Palm Beach – West Palm Beach Veterans Health System
Georgia:
Atlanta – Atlanta VA Medical Center
Augusta – Medical College of Georgia/Charlie Norwood VA Medical Center Consortium*
Hawaii:
Honolulu – VA Pacific Islands Health Care System
Idaho
Boise – Idaho Veterans Health Care System
Illinois:
Chicago – Jesse Brown VA Medical Center
Danville – VA Illiana Health Care System
Hines – Hines VA Medical Center
North Chicago – Captain James A. Lovell Federal Health Care Center
Indiana
Indianapolis – Richard L. Roudebush VA Medical Center
Iowa:
Central Iowa – VA Central Iowa Health Care System
Iowa City – Iowa City VA Medical Center
Kansas:
Eastern Kansas – VA Eastern Kansas Health Care System
Kansas City – Kansas City VA Medical Center
Kentucky:
Lexington – Lexington VA Medical Center
Louisville – Robley Rex Veterans Affairs Medical Center
Louisiana:
Alexandria – Alexandria Veterans Affairs Health Care System (AVAHCS)
New Orleans – Southeast Louisiana Veterans Health Care System
Maine:
Togus – Togus VA Medical Center
Maryland:
Baltimore – VA Maryland Health Care System
Massachusetts:
Bedford – Edith Nourse Rogers Memorial VA Medical Center
Boston – VA Boston Health Care System
Northampton – VA Central Western Massachusetts Healthcare System
Michigan:
Ann Arbor – Ann Arbor Healthcare System
Battle Creek – Battle Creek VA Medical Center
Detroit – John D. Dingell VA Medical Center
Iron Mountain – Oscar G. Johnson VA Medical Center
Saginaw –  Aleda E Lutz VA Medical Center
Minnesota:
Minneapolis – Minneapolis VA Medical Center
St. Cloud – St. Cloud VA Medical Center
Mississippi:
Biloxi – VA Gulf Coast Veterans Health Care System
Jackson – G.V. (Sonny) Montgomery VA Medical Center Psychology Internship Program
Missouri:
Columbia – Missouri Health Sciences Psychology Consortium
St. Louis – St. Louis VA Medical Center
Kansas City – Kansas City VA Medical Center
Montana:
Ft. Harrison – VA Montana Health Care System
Nebraska:
Lincoln – VA Nebraska-Western Iowa Health Care System
Nevada:
Las Vegas– VA Southern Nevada Health Care System
Reno – VA Sierra Nevada Health Care System
New Hampshire:
Manchester – Manchester VA Medical Center

New Jersey:
East Orange – New Jersey Health Care System Medical Centers at East Orange & Lyons, NJ
New Mexico:
Albuquerque – New Mexico VA Health Care System – Southwest Consortium
New York:
Albany – VA Consortium*
Bath – Bath, New York – Behavioral Health Outpatient Clinic
Bronx – James J. Peters VA Medical Center
Brooklyn – Brooklyn Campus of the VA New York Harbor Healthcare System
Buffalo – Buffalo Campus of VA Healthcare Network Upstate New York  
Canandaigua – Canandaigua VA Medical Center
Montrose – Hudson Valley Healthcare System
New York – Manhattan Campus – New York Harbor Healthcare System
Northport – Northport VA Medical Center
Syracuse – Syracuse VA Medical Center
North Carolina:
Asheville – Asheville VA Medical Center
Durham – Durham VA Medical Center
Greenville – Greenville VA Health Care Center
Salisbury – W. G. (Bill) Hefner VA Medical Center
North Dakota
Fargo – Fargo VA Health Care System
Ohio:
Chillicothe – Chillicothe VA Medical Center
Cincinnati – VA Cincinnati Medical Center
Cleveland – Louis Stokes Cleveland VA Medical Center
Colombus -Chalmers P. Wylie VA Ambulatory Care Center
Dayton – Dayton VA Medical Center
Oklahoma:
Muskogee – Jack C Montgomery VAMC
Oklahoma City – Oklahoma City VA Medical Center Consortium*
Oregon:
Portland – Portland VA Medical Center
White City – Southern Oregon Rehabilitation Center and Clinics
Pennsylvania:
Coatesville – Coatesville VA Medical Center
Erie – Erie VA Medical Center
Lebanon -Lebanon VA Medical Center
Philadelphia – Philadelphia VA Medical Center
Pittsburgh – VA Pittsburgh Healthcare System
Puerto Rico:
San Juan – VA Caribbean Healthcare System
Rhode Island:
Providence – Providence VA Medical Center Consortium*
South Carolina:
Charleston – Ralph H. Johnson VA Medical Center Consortium*
Columbia – Columbia VA Health Care System
South Dakota:
Fort Meade – VA Black Hills Health Care System
Sioux Falls – VA Sioux Falls Health Care System
Tennessee:
Memphis – Memphis VA Medical Center
Mountain Home – James H. Quillen VA Medical Center
Nashville/Murfreesboro – Tennessee Valley Healthcare System
Texas:
Dallas – VA North Texas Health Care System
El Paso – VA El Paso Health Care System
Harlingen – VA Texas Valley Coastal Bend Health Care System
Houston – Michael E. DeBakey VA Medical Center
San Antonio – South Texas Veterans Health Care System
Austin/Temple/Waco – Central Texas Veterans Health Care System
Utah:
Salt Lake City – VA Salt Lake City Healthcare System
Vermont:
White River Junction – White River Junction VA Medical Center
Virginia:
Hampton – Hampton VA Medical Center
Richmond – Hunter Holmes McGuire VA Medical Center
Salem – Salem VA Medical Center
Washington:
American Lake – VA Puget Sound Health Care System
Seattle – VA Puget Sound Health Care System
Spokane – Spokane VA Medical Center 
West Virginia:
Huntington – Hershel "Woody" Williams VA Medical Center
Wisconsin:
Milwaukee – Milwaukee VA Medical Center
Madison – William S. Middleton Memorial Veterans Hospital
Wyoming
Cheyenne – Cheyenne VA Medical Center
Sheridan – Sheridan VA Medical Center
---
(Please also see Advanced Fellowship section below for additional postdoctoral training opportunities.)
Alabama:
Birmingham – Birmingham VA Medical Center Consortium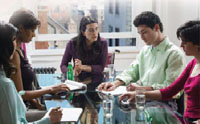 Arizona
Phoenix – Phoenix VA Health Care System
Tucson – Southern Arizona VA Health Care System
Arkansas
Little Rock Clinical & Interprofessional Fellowships – Central Arkansas VAHCS
Little Rock Neuropsychology Fellowship – Central Arkansas VAHCS
California:
Loma Linda – Loma Linda VA Medical Center
Long Beach – VA Long Beach Healthcare System
West Los Angeles – West Los Angeles VA Healthcare Center
Northern California – VA Northern California Health Care System
Palo Alto – VA Palo Alto Health Care System
San Diego – VA San Diego Healthcare System
San Francisco – San Francisco VA Medical Center
Sepulveda – Sepulveda Ambulatory Care Center
Colorado:
Denver – Rocky Mountain Regional VA Medical Center
Connecticut:
West Haven – VA Connecticut Healthcare System
District of Columbia, Washington, DC:
Washington – Washington DC VA Medical Center
Florida:
Bay Pines – Bay Pines VA Healthcare System
Gainesville – North Florida/South Georgia Veterans Health System
Miami – Miami VA Medical Center
Orlando -Orlando VA Medical Center
Tampa – James A. Haley Veterans Hospital
Georgia
Augusta – Augusta – Charlie Norwood VA Medical Center
Atlanta – Atlanta VA Medical Center
Hawaii:
Honolulu – VA Pacific Islands Health Care System
Idaho
Boise – Idaho Veterans Health Care System
Illinois:
Chicago – Jesse Brown VA Medical Center
Hines – Hines VA Medical Center
North Chicago – Captain James A. Lovell Federal Health Care Center
Kansas:
Kansas City – Kansas City VA Medical Center

Louisiana:
New Orleans – Southeast Louisiana Veterans Health Care System
Maine:
Togus – Togus VA Medical Center
Maryland:
Baltimore – VA Maryland Health Care System
Massachusetts:
Bedford – Edith Nourse Rogers Memorial VA Medical Center
Boston – VA Boston Healthcare System
Northampton – VA Central Western Massachusetts Healthcare System
Michigan:
Ann Arbor – Ann Arbor Healthcare System
Battle Creek – Battle Creek VA Medical Center
Detroit – John D. Dingell VA Medical Center
Minnesota:
Minneapolis – Minneapolis VA Medical Center
Mississippi:
Biloxi – VA Gulf Coast Veterans Health Care System
Missouri:
Columbia – Missouri Health Sciences Psychology Consortium
Kansas City – Kansas City VA Medical Center
St. Louis – St. Louis VA Medical Center
New Mexico:
Albuquerque – New Mexico VA Health Care System – Southwest Consortium
New Jersey
East Orange & Lyons – VA New Jersey Health Care System
New York
Albany – Samuel S. Stratton VA Medical Center
Brooklyn – Brooklyn Campus – New York Harbor Health Care System
Canandaigua – Canandaigua VA Medical Center
New York – Manhattan Campus – New York Harbor Healthcare System
Northport – Northport VA Medical Center
North Carolina:
Durham – Durham VA Medical Center
Salisbury – W. G. (Bill) Hefner VA Medical Center
Ohio:
Cincinnati – VA Cincinnati Medical Center
Cleveland – Louis Stokes Cleveland VA Medical Center
Dayton – Dayton VA Medical Center
Oklahoma:
Oklahoma City – Oklahoma City VA Medical Center Consortium*
Oregon:
Portland – Portland VA Medical Center
Pennsylvania:
Pittsburgh – VA Pittsburgh Healthcare System
Philadelphia – Philadelphia VA Medical Center MIRECC / CoE
Philadelphia – Clinical Psychology Post Doctoral Residency
Philadelphia – Neuropsychology Post Doctoral Residency
Puerto Rico:
San Juan – VA Caribbean Healthcare System
Rhode Island:
Providence – Providence VA Medical Center Consortium*
South Carolina:
Charleston –  Ralph H Johnson VA Medical Center
Columbia – Columbia VA Health Care System
Tennessee:
Memphis – Memphis VA Medical Center
Murfreesboro – Alvin C. York VA Medical Center
Texas:
Dallas – VA North Texas Health Care System
Houston – Michael E. DeBakey VA Medical Center
San Antonio – South Texas Veterans Health Care System
Temple / Waco – Central Texas Veterans Health Care System
Utah:
Salt Lake City – VA Salt Lake City Health Care System
Vermont:
White River Junction – White River Junction VA Medical Center
Virginia:
Hampton – Hampton VA Medical Center
Richmond – Hunter Holmes McGuire VA Medical Center
Salem – Salem VA Medical Center
Washington:
American Lake- VA Puget Sound Health Care System
Seattle – VA Puget Sound Health Care System
Wisconsin:
Milwaukee – Milwaukee VA Medical Center
---
The VA Advanced Fellowships Programs offer unique preparation for future healthcare leaders. Through creative partnerships, use of new technology, and innovative educational modalities, the VA Advanced Fellowships Program promotes and fosters the highest standards of leadership, intellectual integrity, research, and patient care. Individuals from a wide range of healthcare disciplines, including psychology, are eligible. Advanced Fellowships have a diverse range of topic areas and are located at facilities across the country. Program information is available at: https://www.va.gov/OAA/advancedfellowships/advanced-fellowships.asp
More information about 2 of the Advanced Fellowship programs can be found below.
Department of Veterans Affairs Advanced Fellowship Program in Mental Illness Research and Treatment:  MIRECC – (Mental Illness Research, Education, and Clinical Centers of Excellence), SMITREC (Serious Mental Illness Treatment Research and Evaluation Center), NCPTSD (National Center for PTSD), and COEs (Centers of Excellence)
Interprofessional Fellowship Program in Psychosocial Recovery and Recovery Oriented Services for Veterans experiencing serious mental health disorders. The Fellowship Program is a state-of-the-art, advanced clinical training program that focuses on the theory and practice of psychosocial rehabilitation. Individualized, mentored clinical training is combined with a curriculum that emphasizes a comprehensive psychosocial rehabilitation approach to service delivery, education, and implementing change in mental health care settings.  The purpose of the Interprofessional Fellowship Program is to develop future mental health leaders to transform mental health care systems by emphasizing functional capability, rehabilitation, and recovery.  Professions accepted include psychology, social work, occupational therapy, psychiatry, chaplaincy, vocational rehabilitation, and nursing.
link