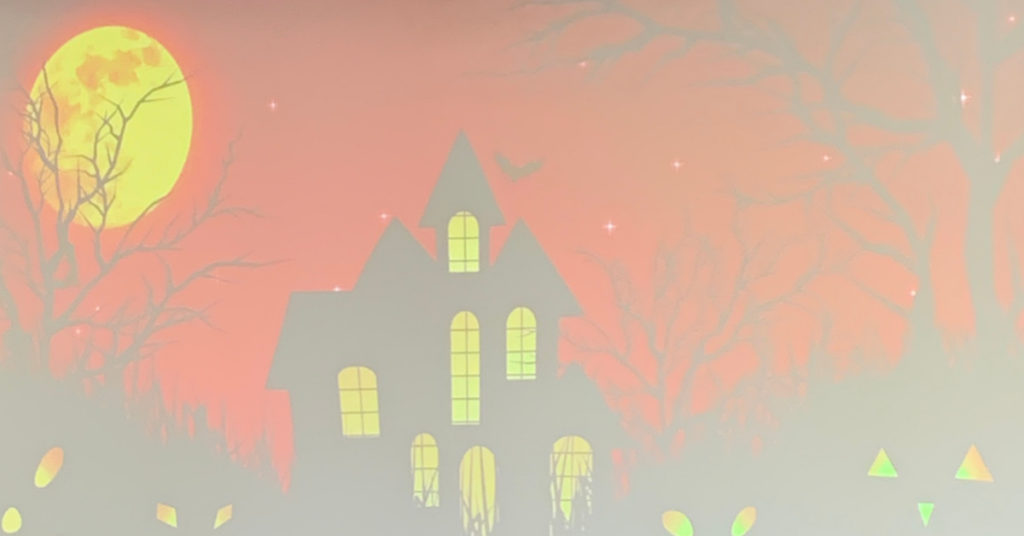 ALEXANDRIA, VA – Spooky season filled the air at The View's Annual Fall Harvest Festival for residents of senior living community The View Alexandria, on the afternoon of Saturday, October 22nd. Every imaginable Autumn and Halloween treat came together to entertain and celebrate the season.
"The View Alexandria Fall Festival really showed the spirit of the residents, their families, and the team members. Everyone came out, many in costumes, and they are excited to celebrate community, the joy and beauty of Autumn. They got to pet some amazing animals and engage in a variety of activities. One of the team members said, `this is the first time since the pandemic that we've had a big big event like this, and it feels great'," said Lindsay Hutter, Chief Strategy and Marketing Officer at Goodwin Living.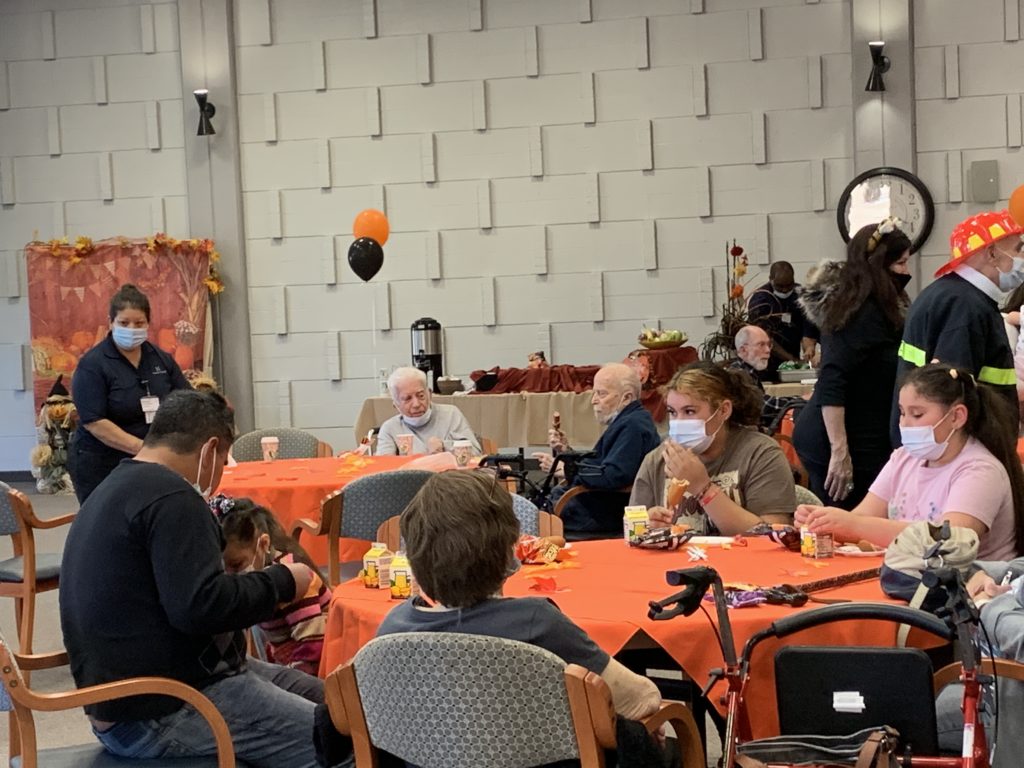 The senior community played host to its residents, their families, and grandchildren in celebration of Halloween. The staff worked hard to decorate the auditorium, provide festive food, host a visiting petting farm, and pay close attention to every detail to show the residents and their families how much they care. Songs such as "Monster Mash", "Thriller", "GhostBusters", and "The Addams Family", among many, wafted through the airwaves to add to Spooky Season vibes at the View.
"We want to share our view of aging with others," said Hutter. Joy on the residents' faces and seeing the warm relationships among the staff, residents, and their families was apparent all afternoon.
 Josh Bagley, Interim Director at The View Alexandria, is passionate about helping older people live fulfilled lives. He became involved with the senior community when he was a 16-year-old volunteer singing at an intergenerational choir every Sunday throughout high school in Salt Lake City, Utah. His masters program for health administration at George Washington University, his alma mater, had a program that focused on long-term care, and he truly was interested in holistic health. 
"Helping somebody's spirit, body and mind, it's all connected in order to help people heal wholly,' Bagley explained.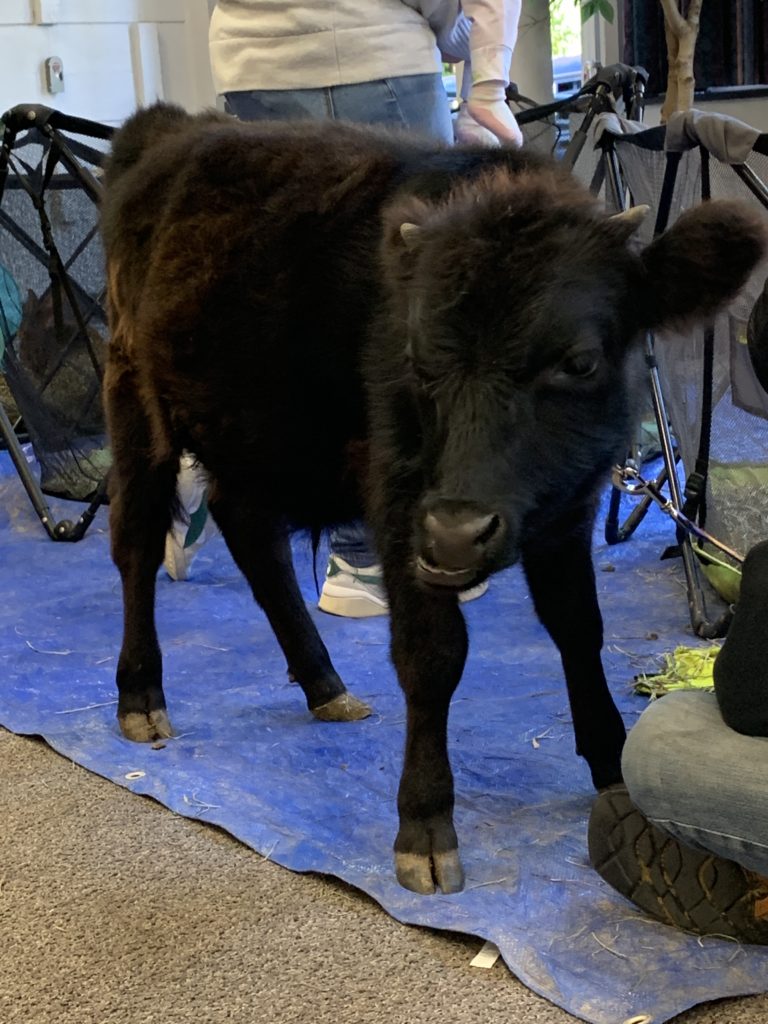 This was the first time the View had a petting zoo, where all were welcome to pet the bunny, goat, cow, and even hold a hedgehog. Bagley pointed out that many of the residents who normally don't leave their rooms, decided to come to the auditorium that afternoon to join in on the festivities.  
Grandchildren joined in the fun all day, with games, crafts, a costume parade for the residents and families, and pictures.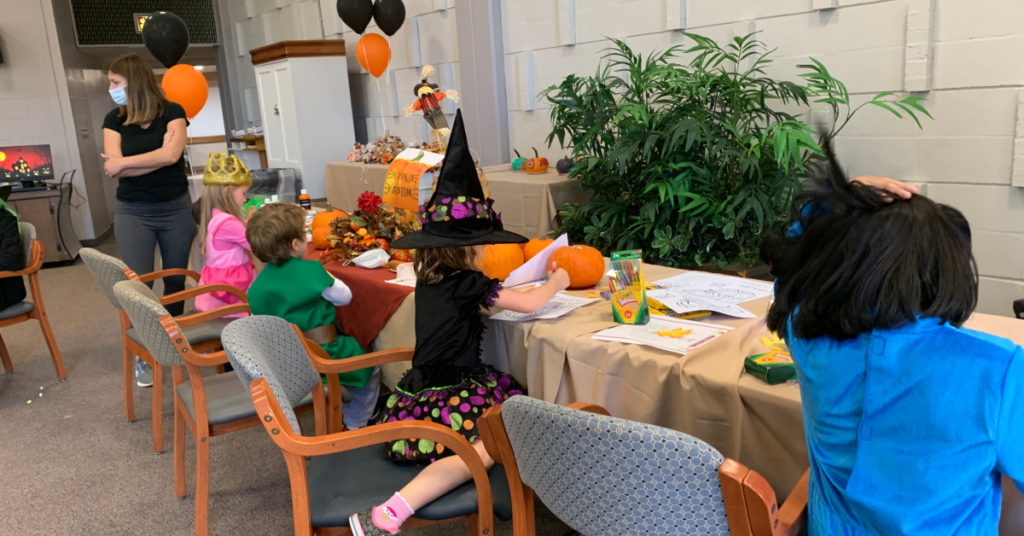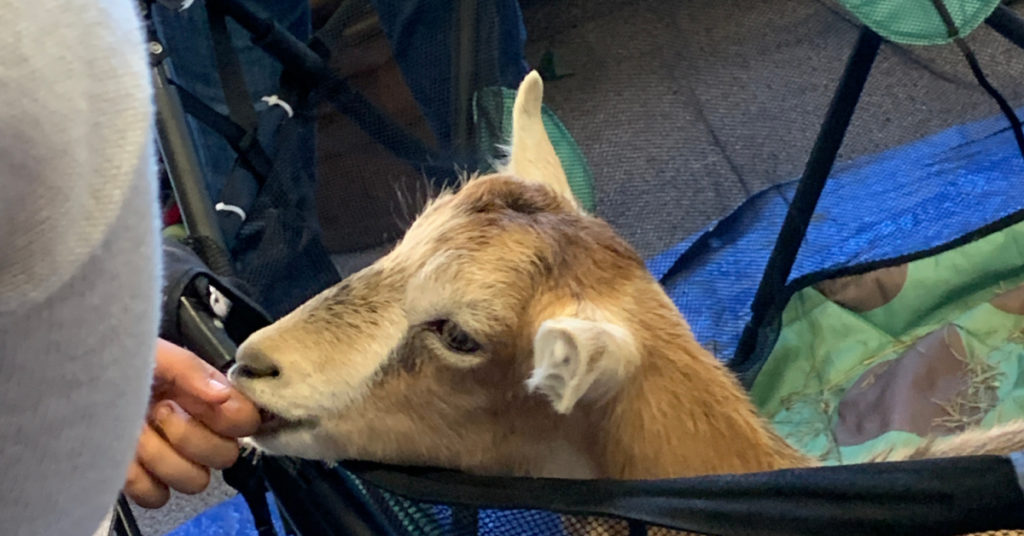 "The younger children pet them and then leave,however the older adults want to stay and learn about the animals," according to Bagley.
The Petting Zoo by Big D Amusements and Party Event Rentals, was a big hit. Samuel Armiger, animal handler with Big D, explained how Chocolate Chip, the young calf, was really enjoying the attention from the residents. Cinnamon the Hedgehog, loved being gently and affectionately held and petted by Linda Horen, 70.
Even 102-year-old resident Ada Nelson and her daughter, Daria fully donned Halloween costumes and got involved with the day's events.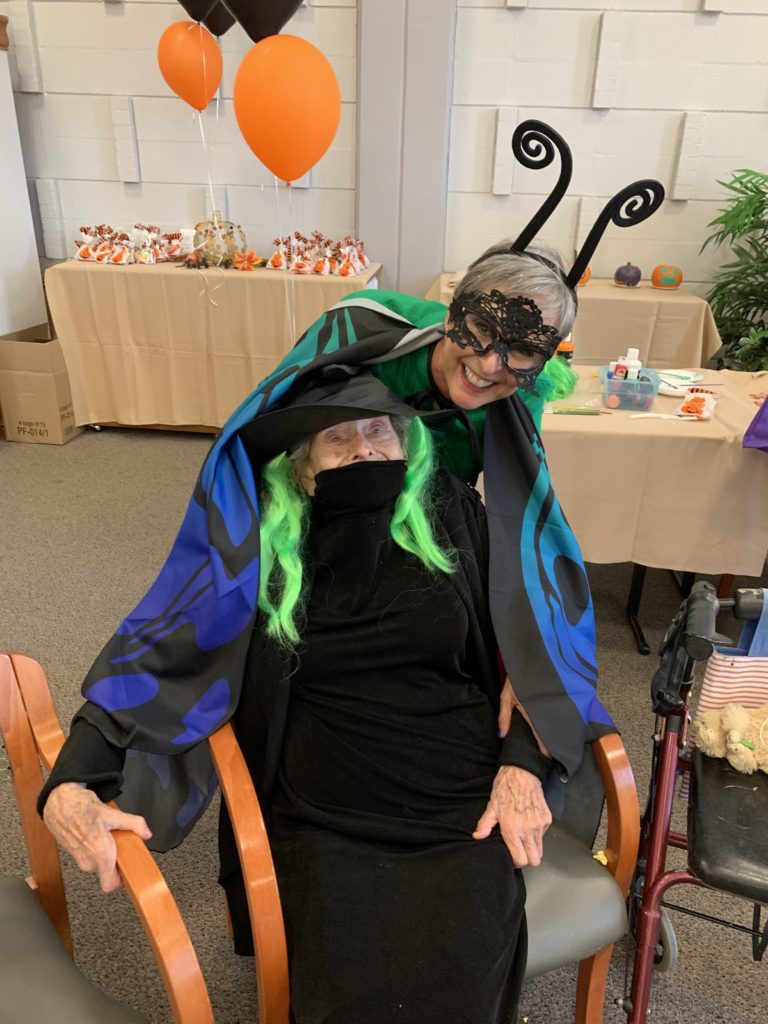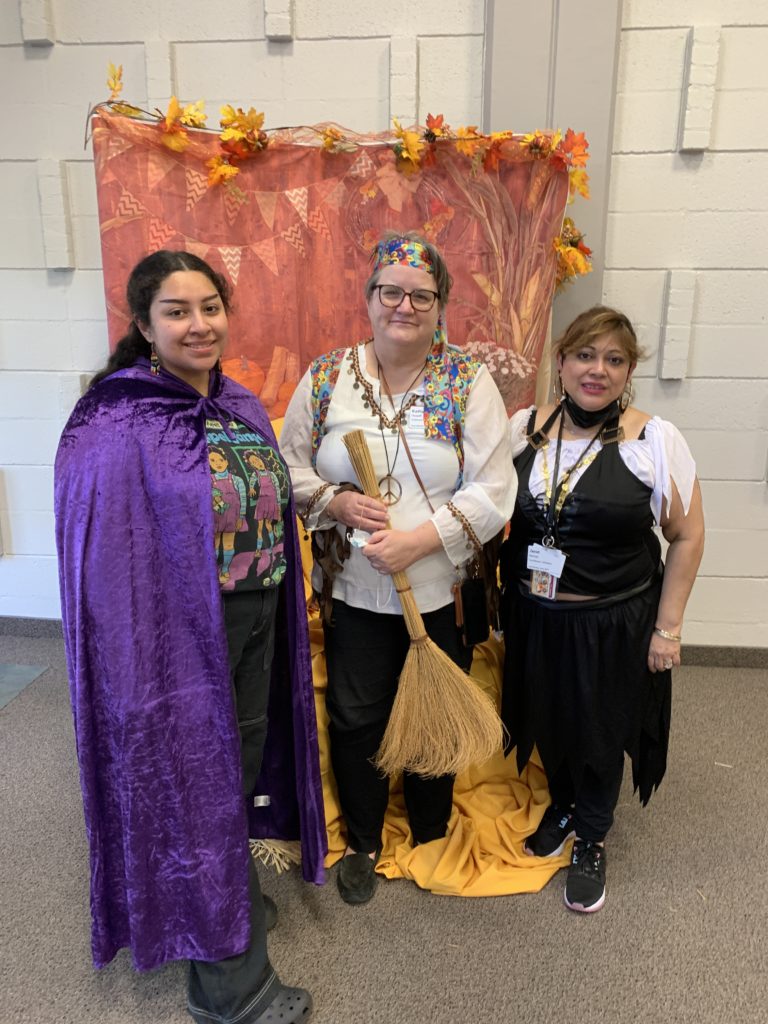 Another mother-daughter team, volunteer and soon-to-be employee Evelyn Martinez, 21, and her mom, Irma Cordova, who works in housekeeping at the View, were decked out in their costumes and having just as much fun as the residents. 
Kathy Howell, Director of Life Enrichment and Ordained Chaplain, dressed as a 60s Hippie was also present to join the others for the afternoon event. Janet Aleman, Lifestyles Coordinator, was dressed as a pirate.
Goodwin Living serves over 2,500 older adults across NOVA Goodwin House Alexandria, Goodwin House bailey's crossroads, the View Alexandria, and Goodwin Living at Home (care, coordination, and services for older adults living at home), Home Health (therapy, rehab and hospice and then a brain health program. Today, October 28th, Goodwin Living won the Chamber ALX Best in Business Award for Nonprofit/Association of the Year Category.
[SEE ALSO: Chamber ALX Announces Best in Business Winners]


Post Views:
16
link