»
Go to news main
Master of Health Administration grad excited to influence patient experience in new ways
Posted by Dal Health Communications on
June 8, 2023
in
News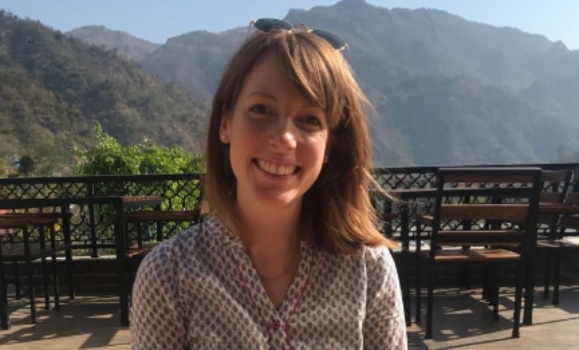 Kate Mason wanted frontline healthcare experience before she did this degree so she worked as a bedside nurse.
Congratulations to all of our Dal Health Class of 2023! To celebrate Spring Convocation, we chatted with students from across Dal Health. Kate Mason graduated from the School of Health Administration with a Master of Health Administration.
Convation Q&A: Kate Mason

Pronouns:

 

she/her

Degree: Master of Health Administration
Where you're from:

 

Bracebridge, Ontario
How significant is it for you to receive this degree?
Graduating from this program marks the start of a new phase in my career, and I am so excited to begin that journey. I will miss bedside nursing, but I am grateful for the chance to influence patient experience in new, different ways.
What were the highlights of your degree?
Final debates in our Ethics course
Discovering a love of epidemiology thanks to Dr. Mah
Having the opportunity to research the questions about the nursing crisis and healthcare system that had been puzzling me for years
Celebrating with my classmates at our final banquet this fall
Meeting some wonderful people, classmates and faculty, who I know will do great things in the world of healthcare!
What will you miss about your time at Dal?
I will miss my classmates. They all taught me a lot and I feel very lucky to have been a part of this graduating class.
Professor Simms' tough questions to get me thinking or to help me to look at a topic in a new way.
I will miss coming to campus, I love the energy of an academic environment and I will miss being a part of that
What was your journey to Dal and to this program?
This degree has been a decade in the making. I had my sights set on this program from the time I graduated from my first bachelor's degree, but I knew I wanted frontline healthcare experience before pursuing this education. It was important to me that I pursue this degree here at Dalhousie because I want to continue to work in Nova Scotia and this program would give me the chance to build up a professional network locally.
What topics/research/work did you become passionate about during your education?
Health human resources workforce planning
The future of AI in healthcare
How to improve workplace culture, specifically how to effectively integrate a focus on equity, diversity, accessibility and inclusion
What's next for you?
I started a full-time management position with Nova Scotia Health in January and have enjoyed this opportunity to put into practice what I have learned. I am not sure what else the future has in store and am content to be learning and growing my career in a province that I love.
link