LOUISVILLE, Ky., Jan. 31, 2023 (GLOBE NEWSWIRE) — HSG Advisors, a national healthcare consulting firm, has expanded its consulting services and data analytics capabilities to address changing strategies for healthcare systems and hospitals as outpatient utilization trends continue to shift. HSG Advisors' Claims Data Analytics services are designed to provide key insights that inform strategic growth so organizations can better serve their markets and improve their bottom line.
This consulting service is distinguished with proprietary all-payer healthcare claims data and paired with healthcare business expertise. HSG Advisors' Claims Data Analytics service allows healthcare organizations to gain a more in-depth understanding of their competitors and the dynamics of their specific market to support organizational growth objectives. 
"Our expanded consulting services and data capabilities are designed to provide healthcare leaders with organization-specific, market-specific, and service-specific insights to develop customized strategies for success," says D.J. Sullivan, Managing Director, Claims Data Analytics at HSG Advisors.
HSG Advisors provides clients with proprietary data and publishes regular market share updates to support clients' markets and service line growth objectives. HSG Outpatient and Ambulatory Market Share, HSG Patient Flow, and HSG Patient Share of Care are updated quarterly and published on clients' custom HSG Dashboard to provide easy access to data insight. Data is published on a 5-month delay, always providing up-to-date insights and ROI measurement in strategic growth objectives.
As of November 2022, HSG Advisors has added new data views, groupings, and market share mappings for clients to access. These data sets include: 
Technical v. Professional Claims Selector
Patient Services v. Procedural Volumes Selector
Trended Dashboard Groupings Rolling up Health System Entities Comprehensively
Provider-Level Market Share Mapping
The company has slated several additional new service line categories for a February 2023 launch: 
Gastroenterology (Colonoscopy, Endoscopy, ERCP)
Updated Service Line Groupings
Cardiology (Cardiac Rehab)
Home Health & Preventative Evaluations E&Ms
Allergy, Anesthesia, Drug Administration, Durable Medical Equipment, Hearing Services, Immunization Administration, Medical & Surgical Supplies, Orthotic & Prosthetic Devices, Transportation, and Vision Services
Updated Provider Dashboard Specialties & Selection Based on Claims-Based Specialty and Provider Specialty Roll-up. Updated claims-based and provider-specialty data will have a significant impact on the accuracy of advanced practice provider specialties and physician sub-specializations.
As part of the consulting service expansion, HSG Advisors welcomes three new experts to its Claim Data Analytics practice. Michelle Sevilla, Claims Data Analytics Manager, joined in November 2022 to help client organizations fully utilize and integrate analytics into their organization's initiatives. She's also responsible for working with HSG Advisors leadership to develop, refine, and enhance the products and services they offer. Tanya Hoang, Data Integration Analyst, joined in January 2023, and helps develop strategies for utilizing data across all of HSG Advisors' offerings to maximize its benefits to clients. She partners with the Data Engineering and Data Analyst roles to streamline processes and optimize client delivery. Abhijith Nair, Senior Data Analyst, joined in January 2023 upon graduation from the University of Louisville's Masters of Science in Data Analytics program. These three new hires expand HSG Advisors' ability to provide both strategic guidance and tactical support to clients in its growing consultancy and help clients stay ahead of the curve on outpatient utilization trends in 2023 and beyond.
Contact Information:
Karolyn Raphael
PR for HSG Advisors
[email protected]
312-494-0422
Related Images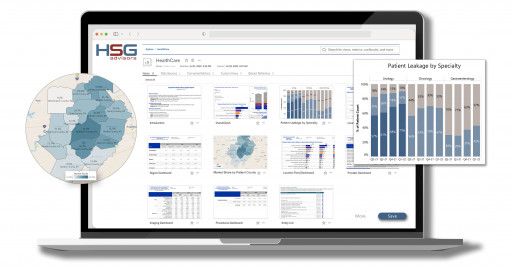 Image 1: HSG Advisors Rolls Out Claims Data Analytics Consulting Services for Hospitals & Healthcare Systems
HSG Advisors Expands Consulting Services and Data Analytics Capabilities in Response to National Outpatient Utilization Trends.
This content was issued through the press release distribution service at Newswire.com.
HSG Advisors Rolls Out Claims Data Analytics Consulting Services for Hospitals & Healthcare Systems