Jillian Balow, who resigned this month from her post as Virginia Superintendent of Public Instruction, will be paid for another full year at the same salary that she earned as head of the state department of education.
Balow will receive $266,213 in 24 semi-monthly settlement payments over the next year, according to confidential severance terms that the Richmond Times-Dispatch obtained through a public records request.
That represents "the former semi-monthly salary payments by the Commonwealth to the Superintendent prior to the Separation Date."
The agreement, signed Feb. 28, states that Balow shall resign from her position, "but remain available for service to the Commonwealth at the discretion and request of the Governor."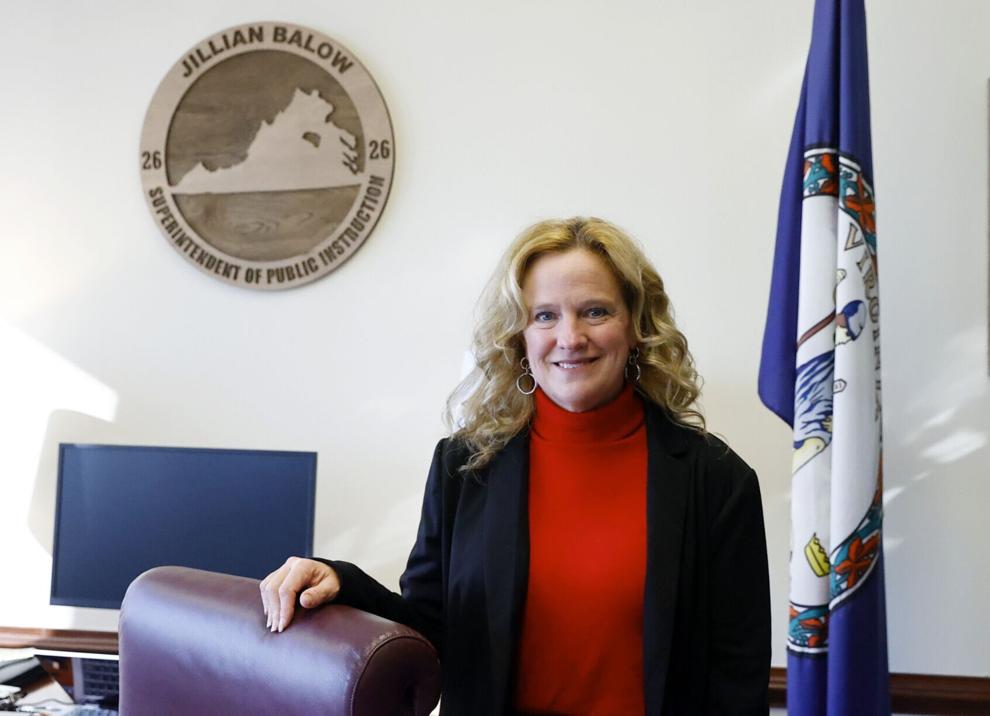 Balow resigned March 1 without providing a reason for her sudden departure just 14 months into her tenure. In her resignation letter, Balow wrote that she is appreciative of "the opportunity to continue to serve [the] Administration as a consultant."
The settlement agreement does not specify any duties and does not preclude her from taking another job.
The state will also pay Balow an additional $22,308 for health insurance premiums and an additional $10,239 in unused vacation time. Altogether, the total payments to March 9, 2024 will add up to $298,760.
By signing the agreement, Balow waived the right to sue the state.
Balow did not respond to a request for comment. The agreement prevents her from voluntarily disclosing terms of the settlement to anyone except her spouse, attorneys, bankers or financial advisers.
Gov. Glenn Youngkin appointed Balow last January after she served two terms as Wyoming's state superintendent.
Balow's resignation came after several mishaps within the Virginia Department of Education under her leadership.

Feds threaten to withhold funding if Virginia continues to shirk special ed law
The state education department made a $201 million mistake in calculating state basic aid for K-12 school divisions after the General Assembly adopted a two-year budget and Youngkin signed it last June.
The Youngkin administration acknowledged the error, which the Richmond Times-Dispatch first reported in late January, and promised to fix it in the budget.
In a late-January letter to leaders of the General Assembly's money committees, Youngkin expressed frustration with the mistake.
The governor also acknowledged "omissions and mistakes" that the state education department made in its rewrite of the state's K-12 history standards, which had caused a public uproar due to several missteps and a reframing of race relations. The VDOE has since fixed several errors and omissions in the draft document.

Youngkin's K-12 history standards find some more backers in Williamsburg
In an exchange with reporters earlier this month, Youngkin did not answer several questions about whether or not he asked Balow to resign. A Youngkin spokeswoman also declined to answer several questions about the abrupt departure.
In the settlement agreement, neither Balow nor the state admitted any wrongdoing.

Youngkin won't say whether he asked state superintendent to resign
Balow's last day was March 9. Virginia's State Secretary of Education Aimee Guidera is serving as acting state superintendent on an interim basis until a replacement is found.
Youngkin said earlier this month that his administration has begun a search for the next state superintendent, and is moving "as fast as we can go."
PHOTOS: Virginia Board of Education meeting on August 17
Virginia Board of Education meeting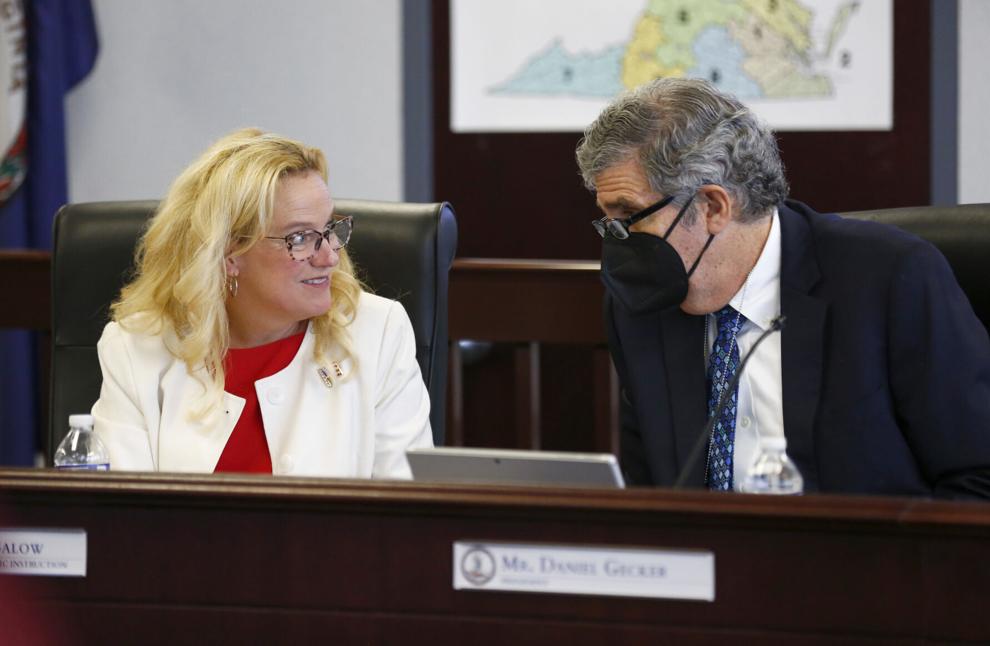 Virginia Board of Education meeting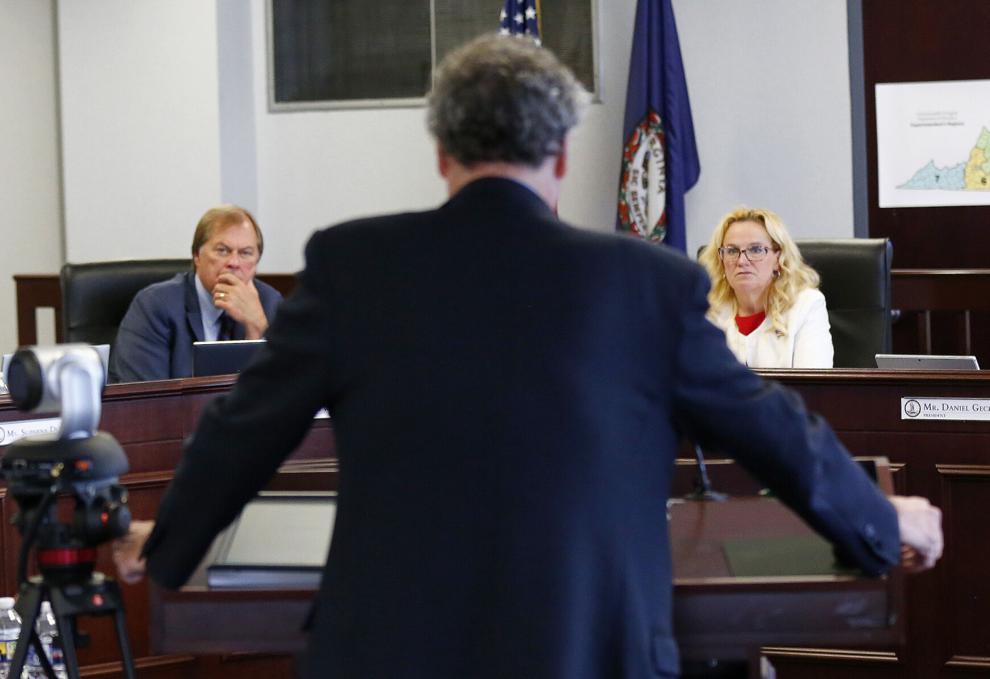 Virginia Board of Education meeting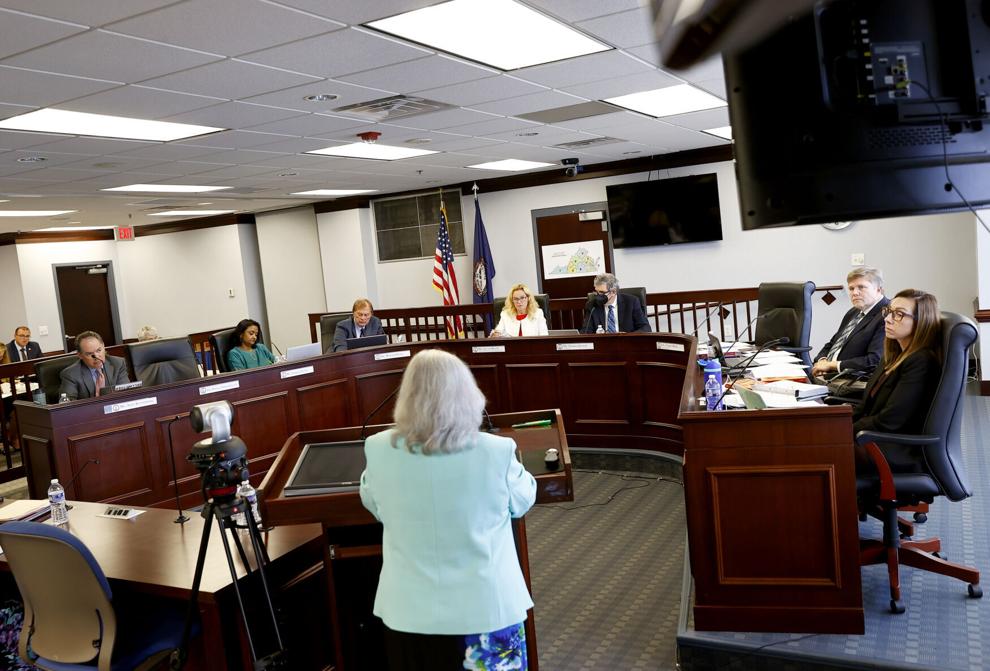 Youngkin and BOE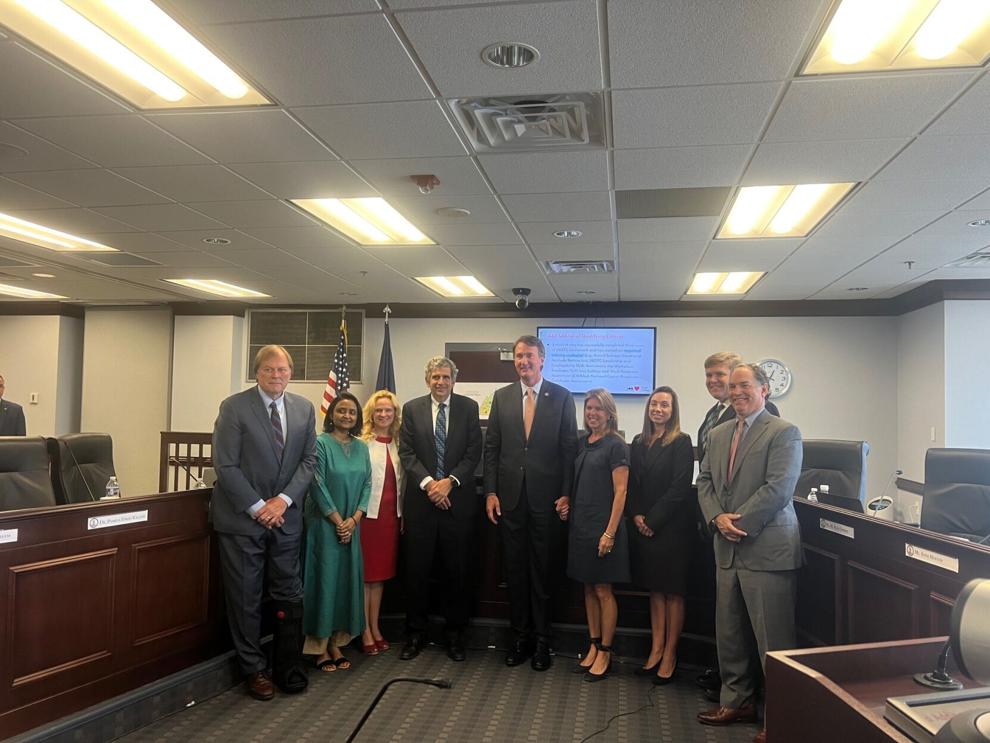 Youngkin at State Board of Education