As researchers, practitioners, and healthcare workers reflect on the events of the last two and a half years, programs related to public health have become a priority at many colleges and universities.
The Journal of Public Health defines public health as "the science and art of preventing disease, prolonging life and promoting health through the organized efforts and informed choices of society, organizations, public and private, communities and individuals."
The pandemic has brought increased awareness of healthcare disparities. In response, colleges and universities are seeing increased interest in courses and programs that address issues of public health. Some are creating new programming, while others endeavor to increase access for students interested in serving the most vulnerable populations.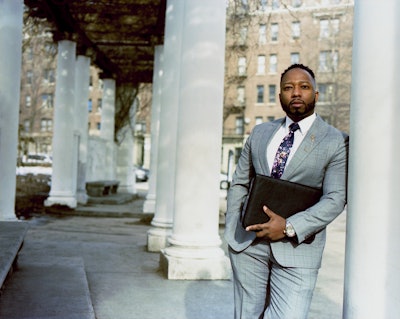 "With the pandemic, we have a heightened sense of the importance of public health not just in our everyday lives but how public health is weaved into everything we do and how we think about the world," says Dr. Shamard Charles, MD-MPH, assistant professor of public health at St. Francis College, which launched a bachelor's degree program in public health this fall.
Broad view
St. Francis' bachelor's degree in public health addresses healthcare disparities and provides students insight into public health systems, issues, and policies related to health education and disease prevention for diverse populations. There will be courses about social, behavioral, environmental, and cultural determinants of health and interventions that can be beneficial to underserved communities.
"Health isn't just your physical or mental health; we have to think more broadly about the social determinants of health or the conditions in which people live," says Charles. "Public health is a social responsibility. … It's important now more than ever for us to look at our role in this world as public health advocates to avoid negative health events like a global pandemic."
While North Carolina Agricultural and Technical State University, an HBCU institution, does not have a bachelor's degree program in public health, it has other programs directly related to public health issues. Dr. Elimelda Ongeri, dean of the John R. and Kathy R. Hairston College of Health and Human Sciences, mentions the bachelor's degree in health services management, which began in fall 2019 in response to career interests of students in the health sciences and biological sciences. It includes an internship at a healthcare facility. Examples of possible careers in the field include nursing home administrators and health quality managers, according to Ongeri.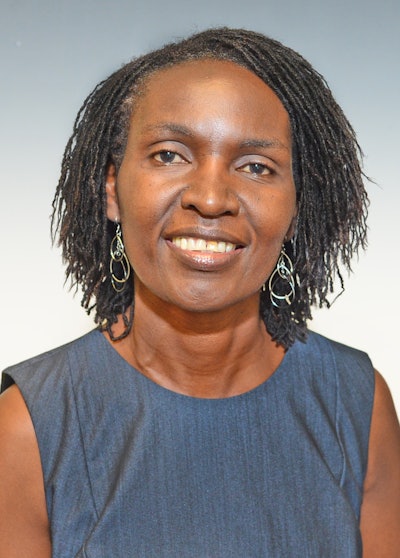 "Societal problems are complex, and to solve them, we really have to have multi-disciplinary expertise come into play," says Ongeri. "With health services management they can work as managers in hospitals and in enhancing healthcare access.
"Addressing health disparities means addressing access to healthcare equity," she continues. "We're diversifying the healthcare workforce. The more diversity you have in the healthcare workforce, the better access you're going to have for patients. … Health inequity is the social justice issue of our time."
Understanding the social justice component, four professors at Sacred Heart University — Drs. Bronwyn Cross-Denny, Christina Gunther, Sofia Pendley, and Jacqueline Vernarelli — recently secured a $1,495,472 HRSA (Health Resources and Services Administration) grant titled "Public Health Scholarship Program to Strengthen the Emergency Preparedness Workforce." These funds will go to scholarships and education for students pursuing studies in the areas of health science and public health. The grant is designed to grow the public health workforce, specifically for public health preparedness and responding to emergencies, says Vernarelli.
The program has three areas of interest. The first is to provide scholarships to train public health professionals who need a master's degree, the shortage of which was apparent in the wake of the COVID-19 pandemic. The second is undergraduate scholarships for health science students that are interested in careers in public health. This will enable them to complete their bachelor's degrees and Master of Public Health degrees by a four-plus-one track. The third category of scholarships goes to individuals from traditionally disadvantaged or minoritized backgrounds who are undergraduate health science students interested in careers in public health. "Within that third track we have a comprehensive mentorship program to help students who may not have had opportunities for academic advancement in the past," says Vernarelli.
"This will increase the underrepresented population within public health," adds Gunther, chair of Sacred Heart's Health Sciences Department.
Programming
Capella University, which delivers most of its educational content online, launched its bachelor's degree program in public health in 2018. Dr. Lisa Kreeger, dean of Capella's School of Nursing and Health Sciences, says the degree gives students an opportunity to give back to their communities and impact quality of life. It also prepares them to pursue a master's degree in public health, which can lead to a lifelong career in the field.
Courses include Social Determinants of Health and Wellness, Introduction to Environmental Health and Community Health Promotion, Education and Advocacy. No new courses have been introduced related to the pandemic, but Kreeger notes, "as we evaluate shifts in the COVID-19 landscape, we are planning to update curriculum to incorporate post-pandemic focus."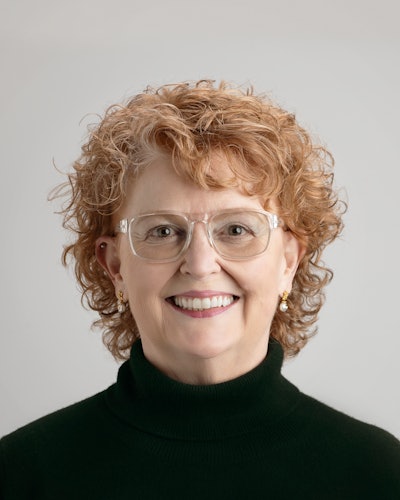 The bachelor's degree in public health at St. Francis is being offered fully online or in a hybrid online/in-person format. Charles, a practicing physician, says the new undergraduate program provides a solid foundation and facilitates smooth transition to the graduate level and hopefully onto a long and productive career in public health. His role in the creation of the new major has been developing curriculum, course content and rubrics. He says individuals can be more effective public health advocates by starting the process while they are undergraduates rather than waiting until graduate school.
"Internships and active participation in the community are baked into the curriculum," says Charles. "All our students are tasked with doing an internship before they graduate. All will do a capstone project, which is part thesis and more internship hours. … As a result of that, our students have better footing when it comes to developing their skills."
Gunther says new public health courses have been developed since the start of the pandemic, one of which was an undergraduate course about COVID-19 and preparation. "Our public health leaders in this country have been saying for years that we're not prepared for a pandemic," she says. "We not only created new courses, we wove material into already existing courses."
Pendley was part of a team of Sacred Heart faculty that received a $50,000 award from the National Association of County and City Health Officials Tier Two Medical Reserve Corps COVID-19 Respond, Innovate, Sustain and Equip to support the project "SHU MRC RISE: Interdisciplinary Approach to Emergency Preparedness."
"Sacred Heart University is the only university in Connecticut with a medical reserve corps (a national network of volunteers organized to improve the health and safety of their communities)," says Pendley. "The $50,000 RISE award is to develop an interdisciplinary course to train those interested students in higher level skills-based emergency response strategies, tactics and techniques."
Looking forward 
"When you think of where we are now, technology is so important," says Ongeri, explaining that records management is essential in the care of patients. Even in the assessments of patients in a hospital or clinic, it's important to look at all factors relevant to patient care.
"People who have this kind of training, they have a critical eye toward connecting these patients and taking appropriate information that ensures they get quality care," she says.
Charles says those individuals will be employable as community health workers with frontline, in-demand jobs such as translators, hospital employees, and patient advocates. These jobs may be in hospitals as well as in local health departments or nonprofit organizations.
Vernarelli says the areas represented in the HRSA grant help develop the public health workforce at multiple levels. "We will be providing training for entry-level public health workers. Those are undergraduates who go right into public health in community health work or other areas of public health practice," she says.
"We're also helping to support a pipeline of sustainability for public health by offering scholarships for the four-plus-one students," she continues. "One of the strongest advantages of our program is that the undergraduate degree has extensive internships and didactic training during the undergraduate curriculum that is then continued, supplemented and extended during the master's curriculum. We are looking to train the future leaders in public health policy, public health practice, epidemiology and disaster response."
For those pursuing graduate or professional school, there is a need for healthcare providers, researchers, epidemiologists, data scientists and social scientists, which makes public health a field that is incredibly sought-after, says Charles. Pendley notes that someone with an MPH can run a health department or a hospital. Graduates with advanced degrees in public health pursue a myriad of careers related to healthcare, which varies based on area of specialization.
"I have an MPH and my specialization is social behavioral sciences," Charles says. "The spaces I work in are more policy, behavioral economics, anything that deals with human behavior. If your specialization is biostatistics, the field of data sciences has companies — such as Google, Meta or Apple — that are looking to break into the public health space…especially when we're thinking at a preventative health level."  
link